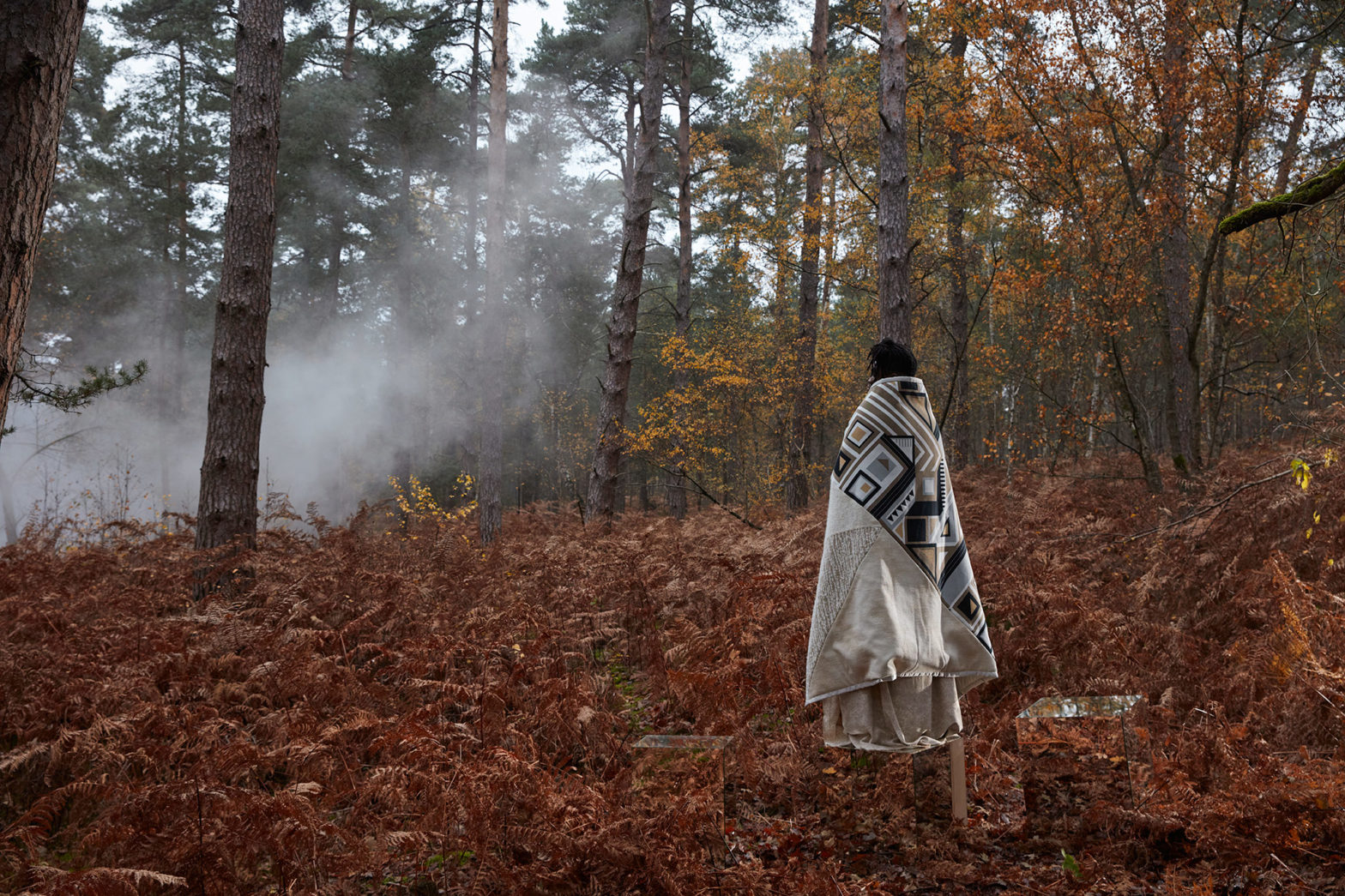 METAPHORES PARIS – BIVOUAC 2023 CATALOGUE SHOOT
December 2022
Metaphore Paris belongs to the Hermes textiles holding division. Bivouac is Metaphore's latest fabric collection imagined by the Art Director, Emilie Paralitici.
The stillnes and poetry of nature's therapeutic solitude was the origin of  Emilie Paralitici's inspration; a fabric collection that infuses home life with the energy and force of nature's elements. With stylist Aurore Sfez, we began channeling the vision into images.
The creative vision meant traipsing through the mud and dealing with the unpredictability of the Chantilly Forrest- a 3 day shoot in one of this winter's coldest weeks.  But the colors and textures were perfect – one of the most beautiful forests I'd ever seen.
The preparative buzz of 15 cast and crew fell silent as we captured a lone, enveloped wanderer in silent meditation; a sole witness to the stillness and light of this place – pure reflection.
The architectural beauty of Villa Arca, built by Jean van den Bogaerde, in 1966 was the stage for the second part of our shoot, and although we were inside, the cold persisted.
The challenge was to recreate the dappled diffusion of a forest's light, mimicking the poetry of the natural setting of the previous week's shoot. The ability to control a natural-looking but artificial light gave us the luxury of time; essential to finding and tweaking a mise-en-scene.
The combinations of architecture, design, and textiles complimented our forest setting nicely.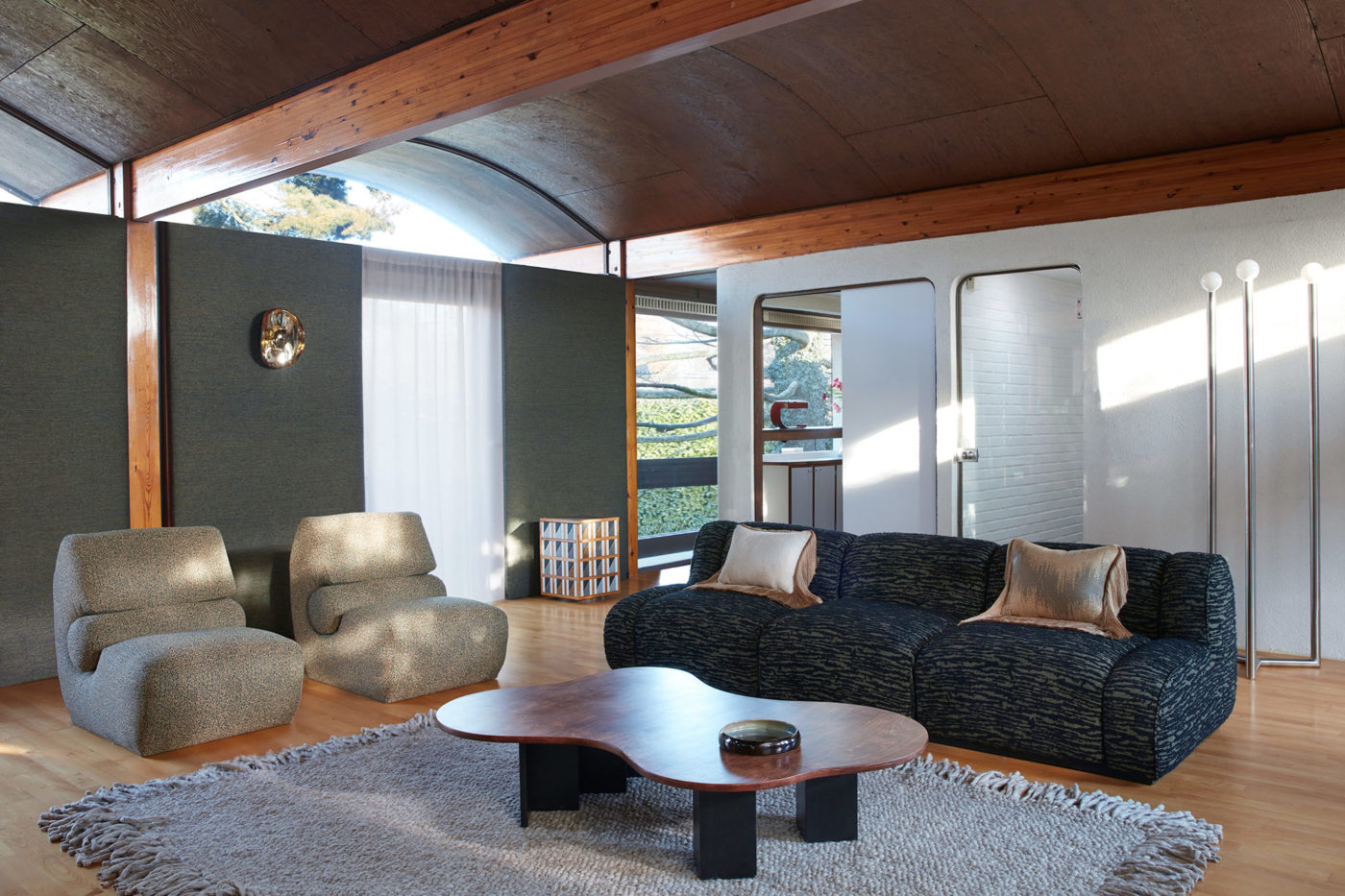 A big thank you to Emile Paralitichi and stylist Aurore Sfez and all of our crew for an inspirational pre-production and shoot.
If you like what you see, and would like to use this in your production, a full set of rights free images from the shoot, and a press release is available on request.