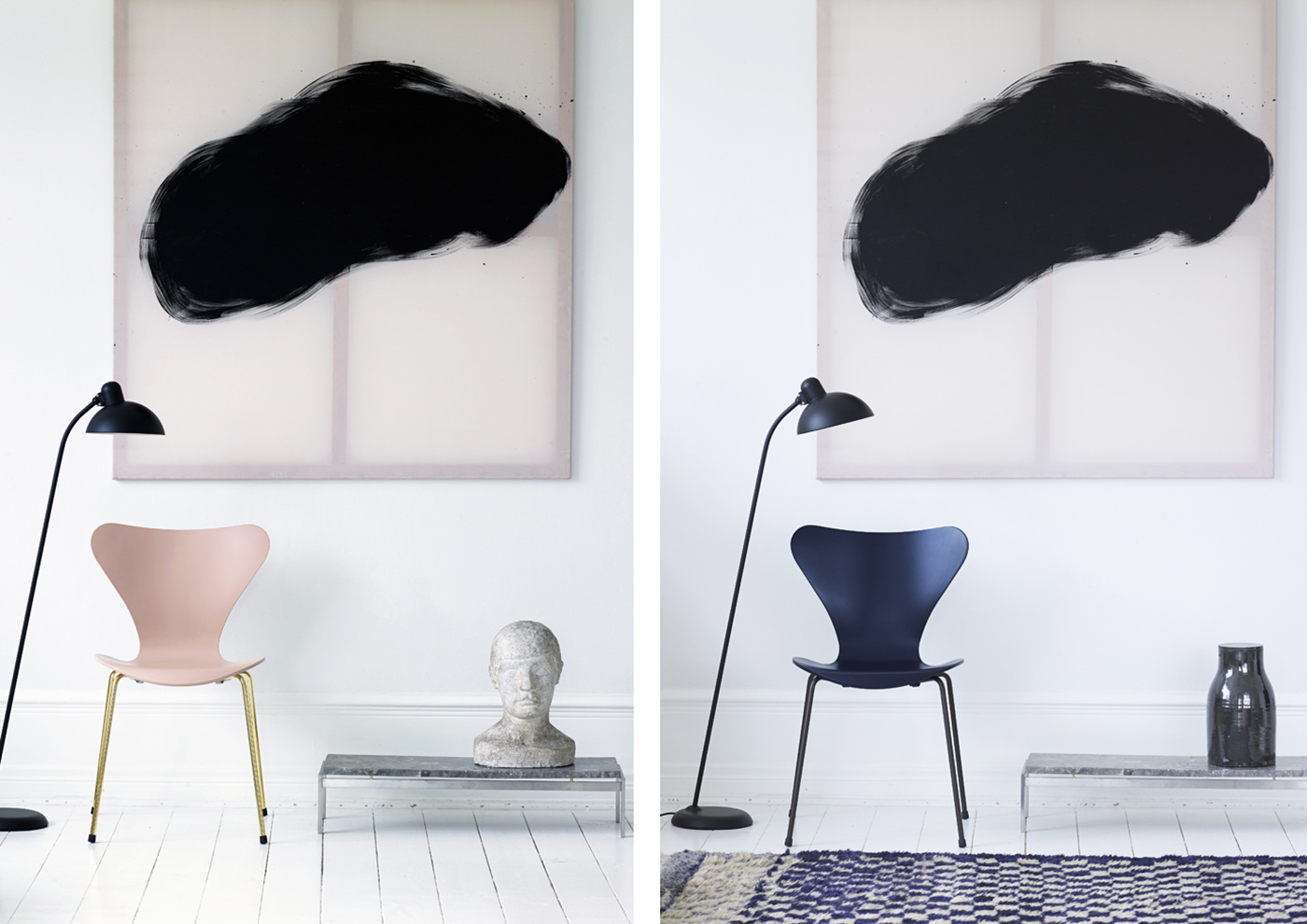 I cooperated with the brand Fritz Hansen in September 2016 for the release of their two newest versions of « Arne Jacobsen series 7 » iconic chairs.
I had to shoot two different chairs. The first one had black matte legs with blue sitting and the second one had pink sitting and gold legs.
The brief was as the following : I had to take three pictures with a similar stylism integrating blue and pink colors. I work with the very talented stylist Barbara Bendix Becker from « RB7 Design ». So we worked together and created a visual for the press campaign for the launch of these chairs.
We shot in Copenhagen in an historic « klampenburg » house with white painted floor board.
We had to shoot the chairs together, one by one in a similar setting. We wanted an image that appeals to an international audience yet that kept a danish spirit.
And here is the result: a very simple image that makes the chair the star of the show.
Can you also had something about the painting, who draw it and why if you know it… Thanks!