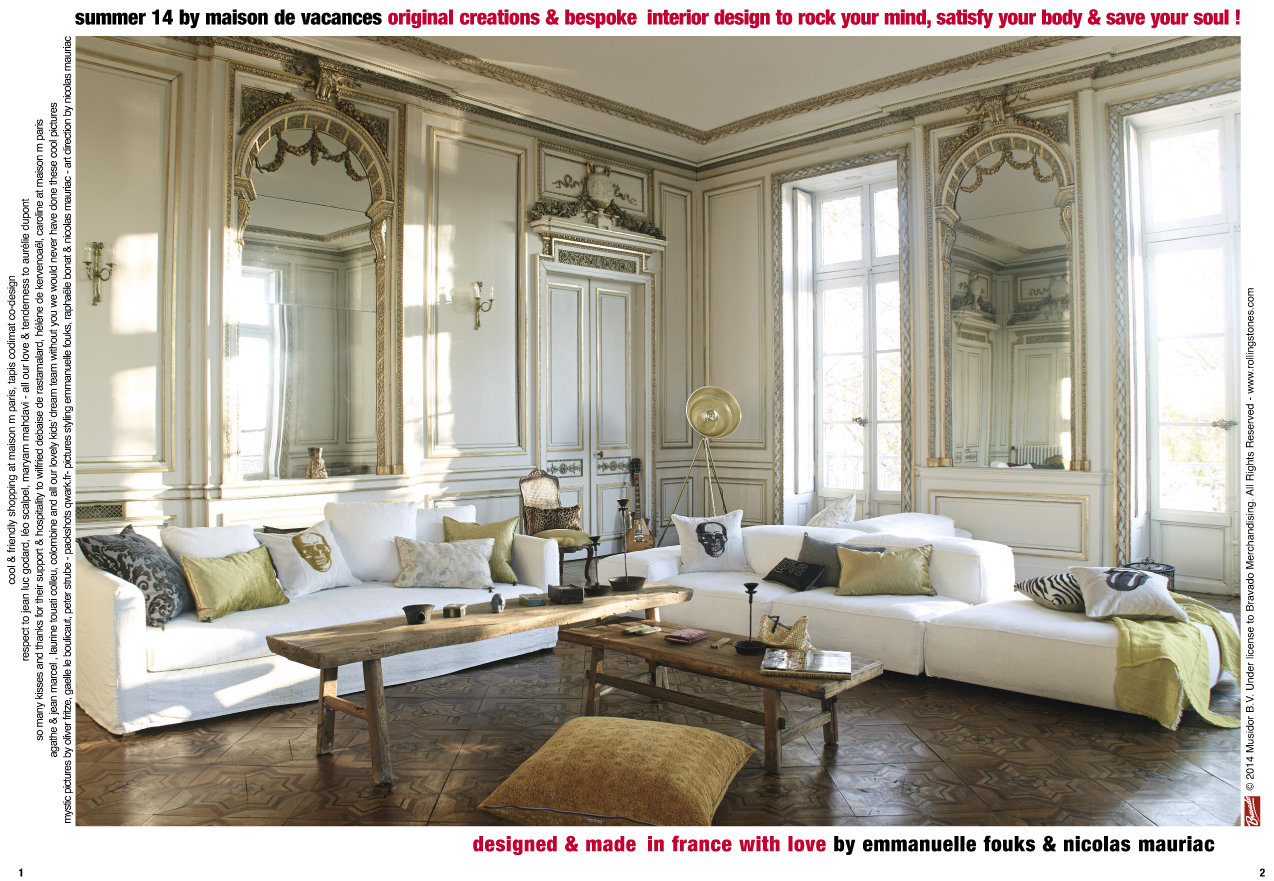 In 2014, I was delighted to shoot in a Haussmannian apartment, located in place Belle-Court in Lyon. I had already shot this apartment as a cover story for the Italian magazine « Living Corriere » supplement of « Il Corriere della Sera » in Milan.
The idea for this shooting was to mix the very chic spirit of a classic french apartment with the boho rock 'n roll chic look of the brand, Maison de Vacances. We really wanted to demonstrate that a relaxed rock 'n roll atmosphere was possible in a classic environment.
I prepared for this shoot with Maison de Vacances stylist, Emma FOUKS and Nicolas Mauriac, the brands artistic director.
As is so often the case, we had to plan and shoot the summer catalogue in December. This was because the catalogue had to be printed in time for January's Maison & Objet in Paris, the launching pad for Maison de Vacances Summer collection.
A lack of good quality natural light and short winter days around the time of the winter solstice was a real issue that didn't leave room for too much improvisation on the day. This shoot had to be very carefully planned.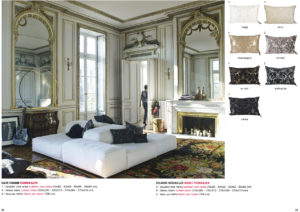 Emma and I mapped out every angle and planned minute by minute the entire one day shoot, so no time or natural light was wasted. Planning produced a pre contact sheet and mood boards for each image.
We arrived in place Belle-Court with a truck, two removalists; four assistants; Emma FOUKS, her styling assistant and the art director Nicolas Mauriac whose baby would live or die based on what we able to produce in the next 6 hours.
As we worked, each frame would be inserted into the catalogue via InDesign, so everyone could see exactly how the printed product would read
We were restricted to using three rooms in the apartment. But with those three rooms recreated three entire lounges and three bedrooms. We shot 8 main sets in 6 hours and countless details (always handy) and here is the result.