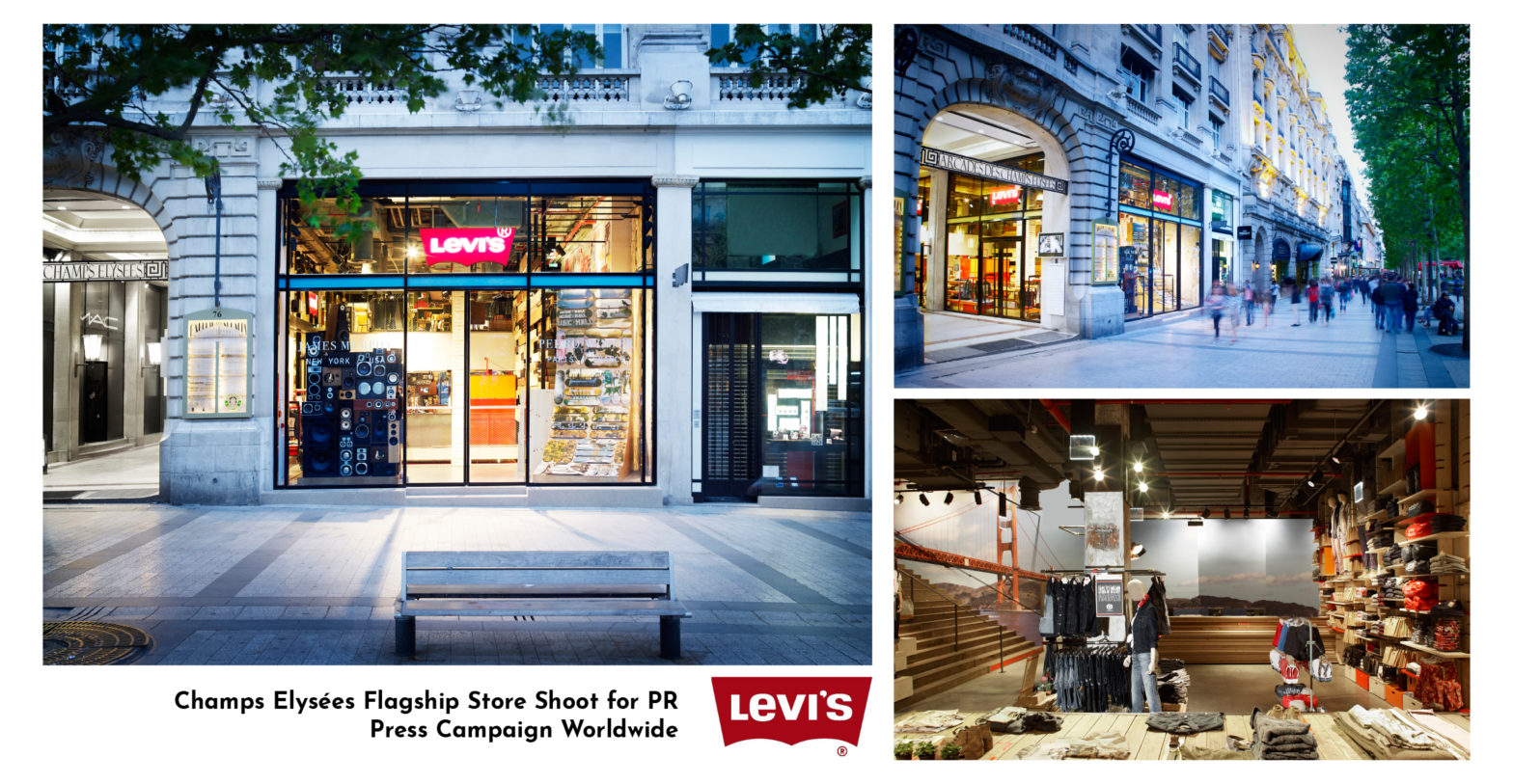 Architect, Christiano Benzoni has become the go to guy when companies want to relook their flagship stores on the Avenue des Champs-Élysées, Paris.
In 2015 Christiano asked me to shoot two of his recently completed projects there, Levis and Marionnaud.
The particularity of the Levis job was that it had to be shot empty and then again, three days later when the shelves had been fully stocked. The idea was that Levis wanted to use this store as a model for all other stores worldwide. They were recreating an immediately recognisable international brand ID. The images would be distributed to project managers all over the world to base their shops on, so it was pretty important that we got it right.
The empty store photos were easy enough. It simply had to represent the style in a way that would make it easier for future designers to copy.
The challenge really came once the shelves had been stocked-which created dark holes in the image everywhere. It wasn't easy. Also, I had to navigate the need for Levis to use the images as a store campaign, and press images and the need for reference images to plan future layouts theme and design.
The sales space is essentially an underground cave. Not easy make attractive. I concentrated on what was visible from the street. It had to look attractive enough, to draw potential customers off the street and down the stairs into the sales area. So I shot it in the half light with the darkening of the outside and the lighting of the shops interior.