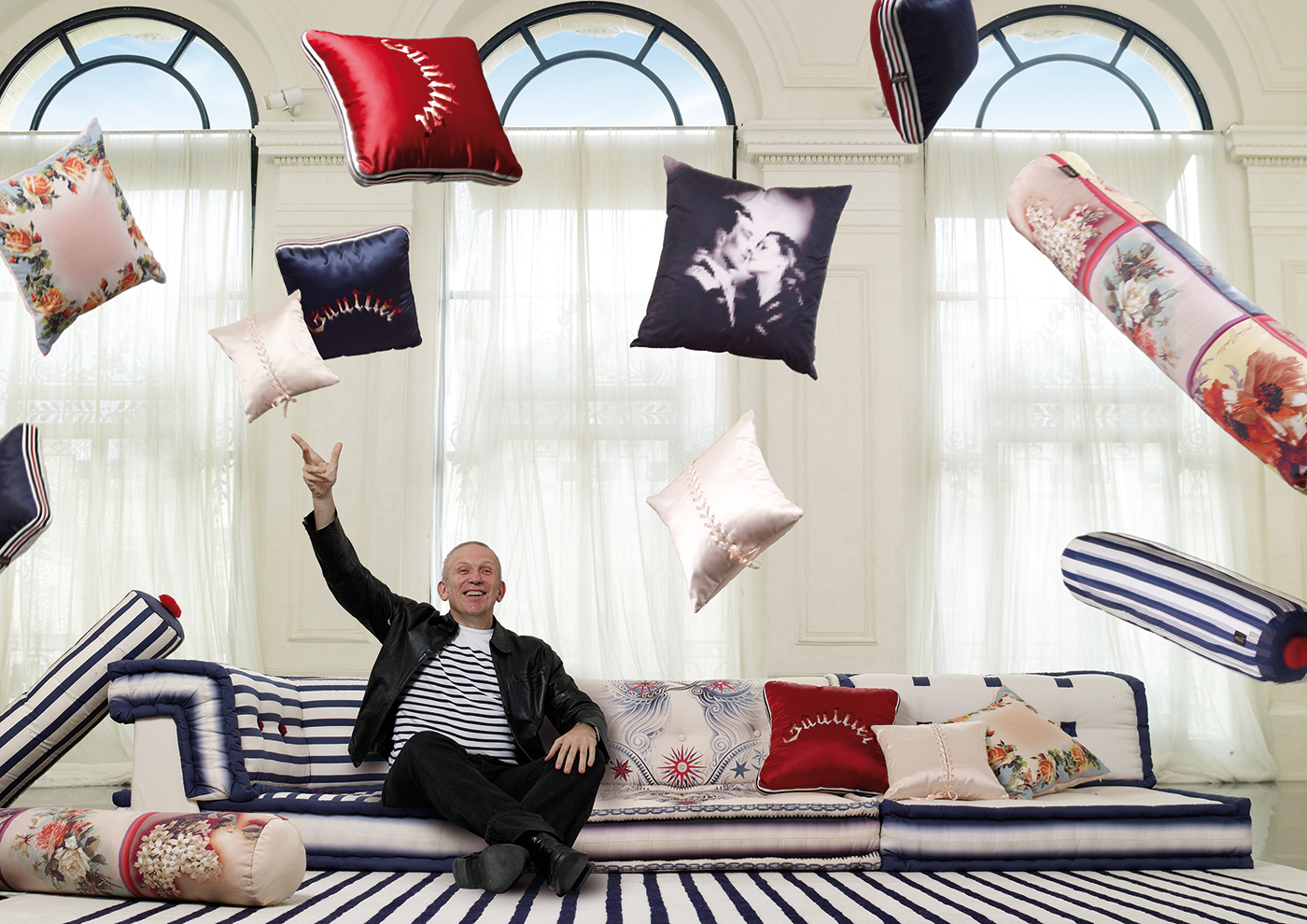 What an excitement is was to shoot the new furnitures collection of Roche Bobois designed by Jean Paul Gaultier, the worldwide known french stylist!
To present this new collection, I made a portrait of Jean Paul Gaultier in his splendid and timeless « Salon Haute Couture » in Paris.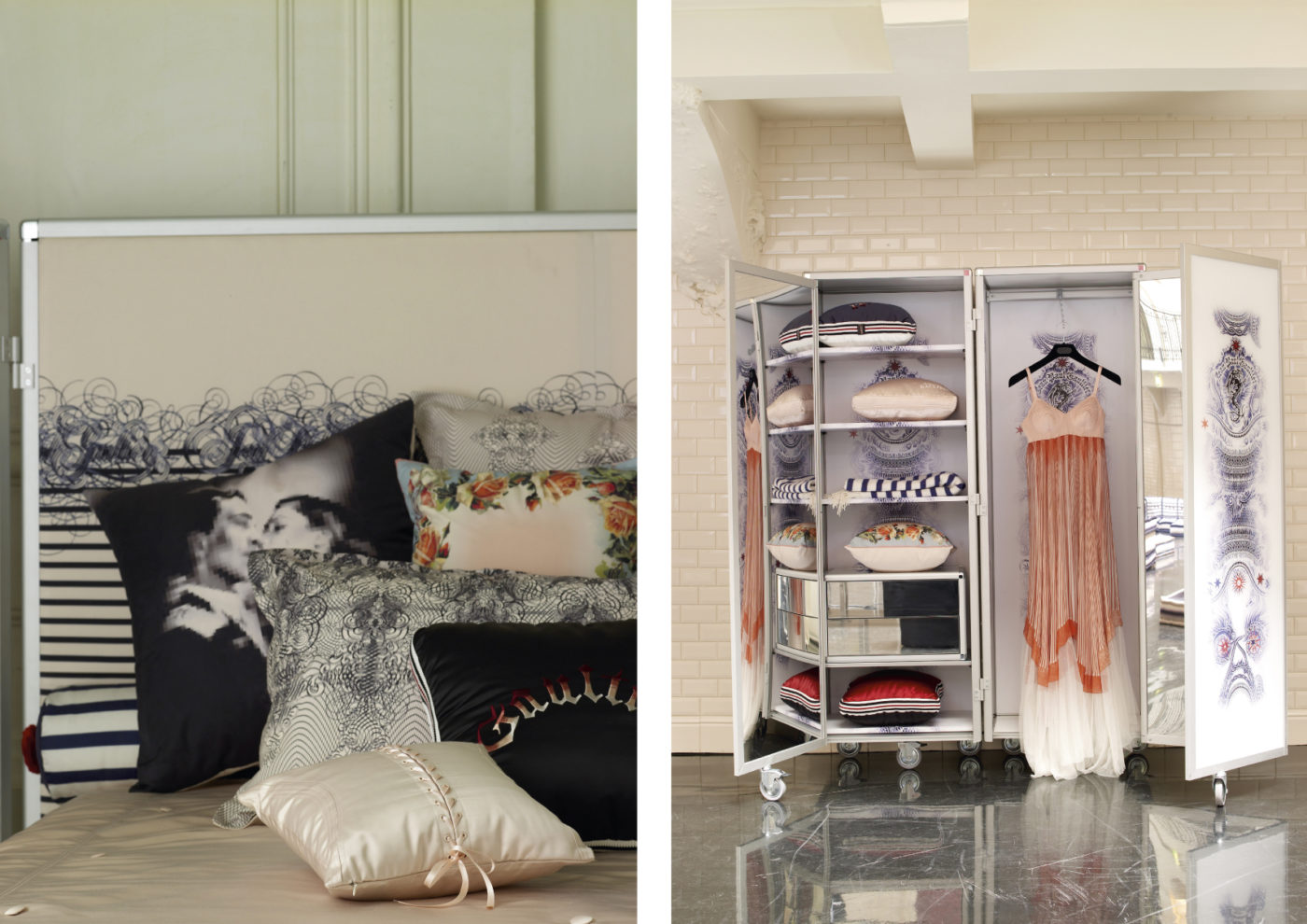 I already knew Jean Paul Gaultier because I had worked with him on different photoshoots for the French magazine Madame Figaro and for Parisian Hotels.
I really liked this shooting because he was comfortable with the objective as we knew each other.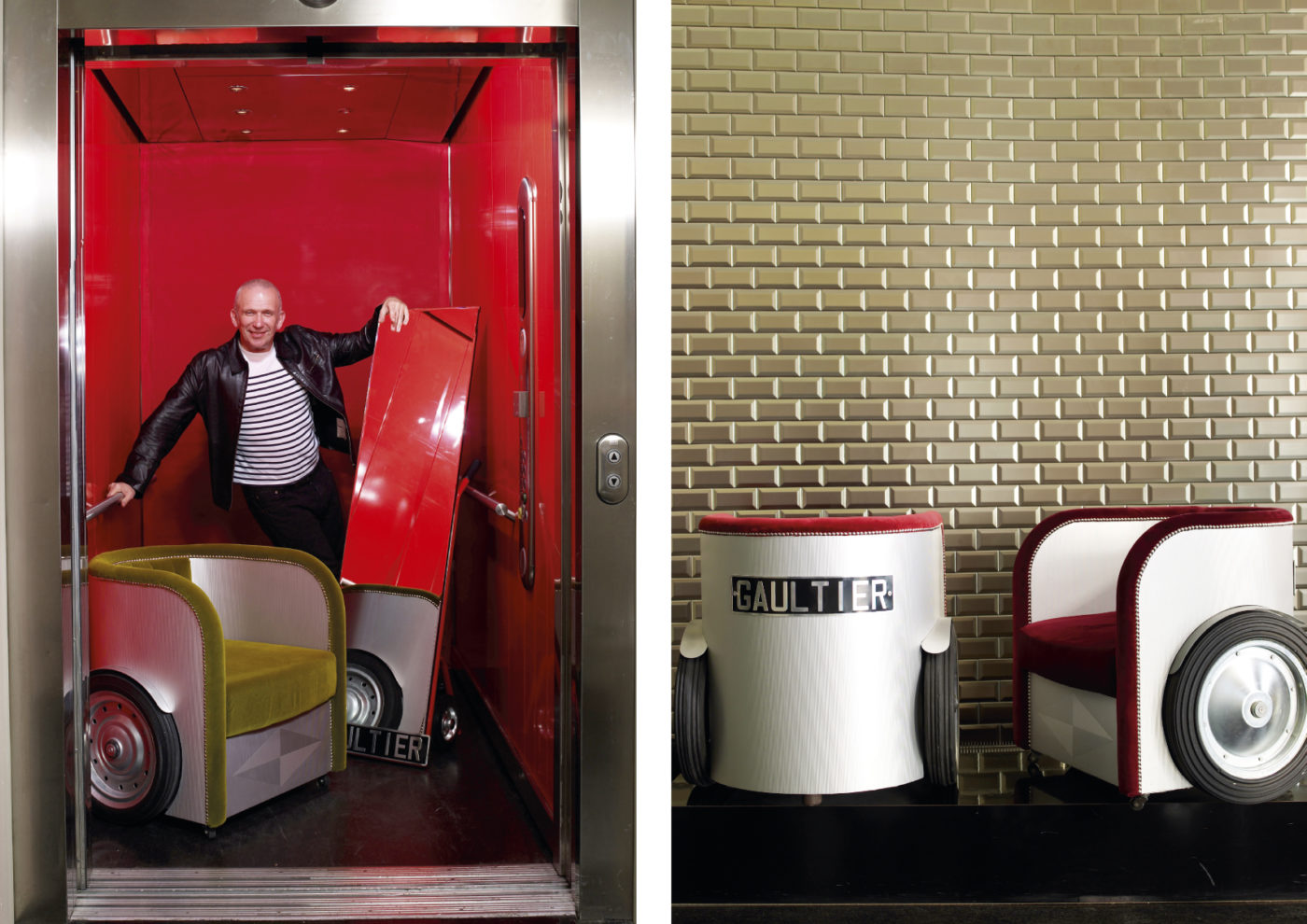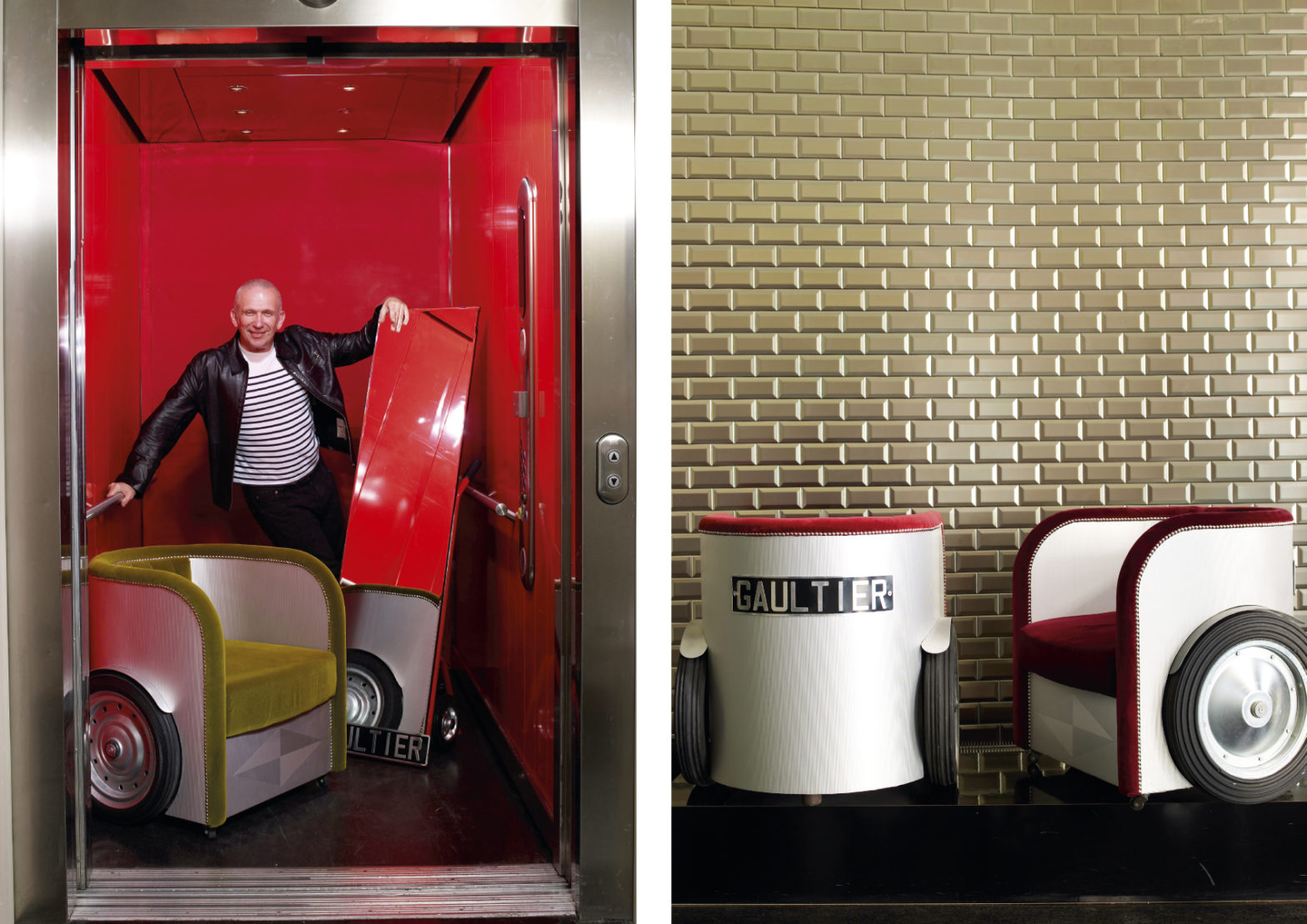 In fact, he' s a very funny person with a lot of humour. Even if he is at the head of a world fashion empire, he doesn't take himself seriously and has this very cheerful and fun attitude.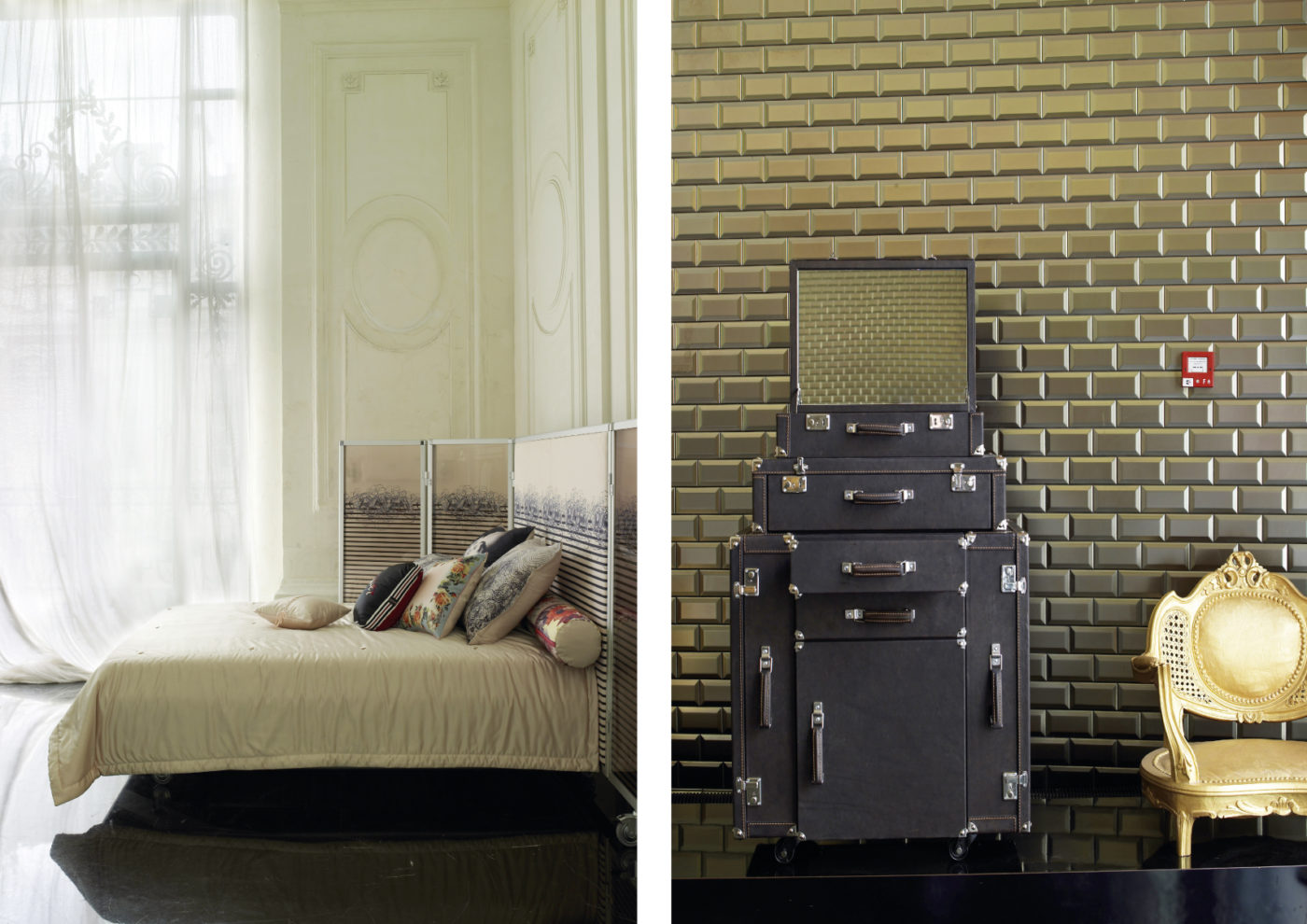 Actually, for the needs of a photogenic shooting (but also for fun…), we threw cushions on him during the whole day of shooting… Later I worked with my photoshop retouchers to create the images you can see below.