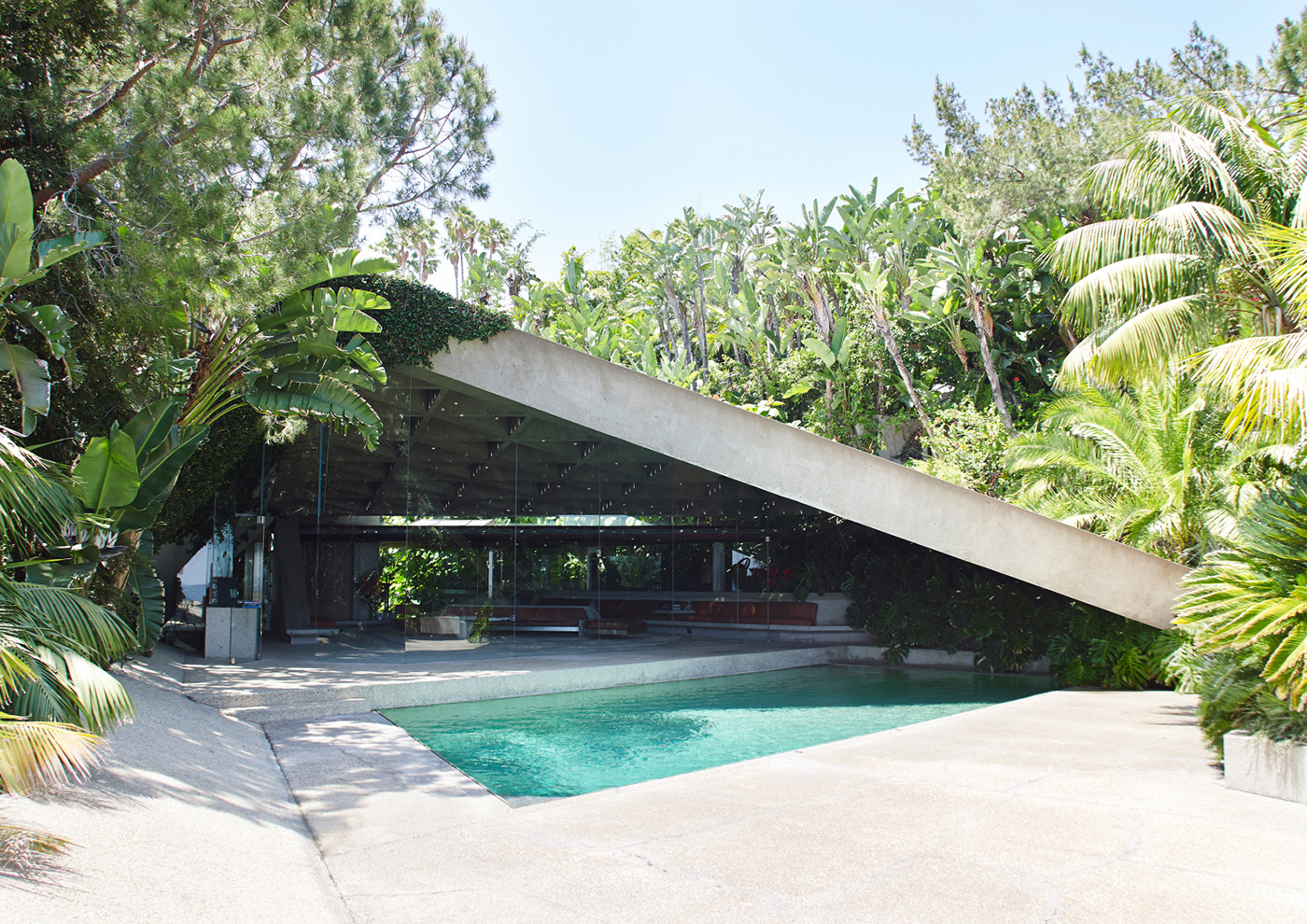 One of our clients, Madame Figaro Magazine, asked us to come up with a series for their summer issue; something that would make readers dream. We came up with 'Iconic Homes', not houses, but homes; architecture that was lived in, cared for and had a story.
Madame Figaro commissioned the series which ran for 2 years. Palm Springs was an obvious departure point.
The Kauffmann House by Richard Neutra, which we were told we'd NEVER be given access to, is a true wonder. Neutra worked with Lloyd Wright who was originally commissioned to build the Kaufmann desert house, but after some disenchantment, Kaufmann chose Neutra to build his winter getaway. Today, owner, Brent Harris baulks at the term 'architectural patronage'. But he and his ex wife, Beth went to enormous lengths to resurrect what in real estate terms is known as a 'tear down' to what has become the icon of desert modernism. "A vortex of activity goes on outside of the house each day. Quite literally" says Harris who has lived with the Kaufmann house for the last 23 years.
This house is as perfect today, as the day Neutra handed the keys to the Kaufmann's in 1947.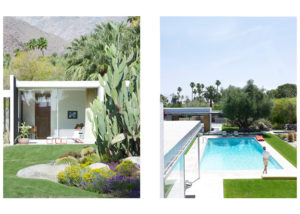 The Sinatra House was one of Paul Williams (Americas first Afro-American architect) first commissions -imagine Sinatra walking into your office on a hot June day wearing a sailors cap and eating an ice-cream demanding "I want you to build me a house, and I need to move in before
Christmas". This was THE Party house in Palm Springs in its day. Today, the Sinatra House is intact, breathing the life that went on between its walls back in the 1950's. If these walls could talk! Nancy Sinatra was good enough to let us in o what she remembered of her time living there.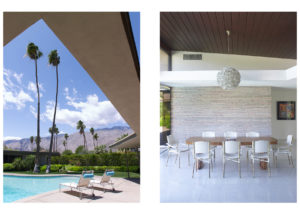 And the Wexler Family house, Donald Wexlers own family home, built with love, and loving restored, with (Donald's help) by Daniel Giles- an exercise in post and beam construction and easy living, given new life and modern relavance.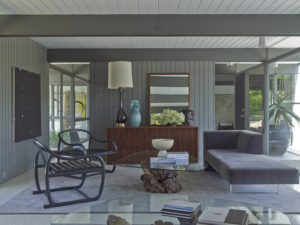 These three projects kicked off an annual pilgrimage to California to photograph iconic architecture, a date which has become a highly anticipated on our calendar.
The formidable James Goldstein responded to a simple Facebook request, late one night and invited us to his Sheats/Goldstein Residence. This concrete and redwood star of The Big Lebowski is a 40 year labour of love which James worked on with John Lautner, and after his passing with one of Lautner's colleagues. James, in his generosity and passion for educating towards architectures value had just donated to the Los Angeles County Museum of Art. I sensed he'd got a load off his mind by closing the donation deal. We shot the house and garden at the height of the recent Californian drought, James stood and expressed his grave concern for the survival of the huge garden that he's spent decades and millions of dollars developing.Would it rain and save his plantation? A passionate man, Goldstein's unending dedication to this Lautner House was an inspiration.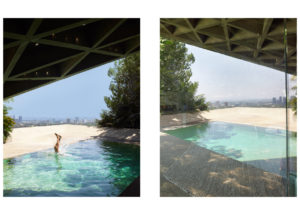 And Pamela Shamshiri, LA's mindful decorator, invited us to shoot her Schindler Home, which, over the years, she has researched, restored and rebuilt with forensic precision. With healthy doses of her own creative streak, Pamela has made a home as relevant for her family today as it was back when it was commissioned. Schindler used to work for Loyd-Wright specialising in wood panelling. All things are connected, and Schindler's skills learnt whilst working with Lloyd-Wright are evident, even here.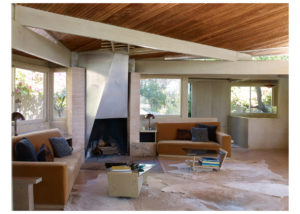 And, the 'Lost Lautner' as The New York Times called it… a little known John Lautner side project that amounts to just a few square meters of living space, but is never-the-less an architectural jewel box that had lovers of fine architecture engaged in a bidding war for what was essentially a leaking shed, slowly slipping down the hill into the canyon below.
Loving restored by Jonathan Scow and Trina Turk, with the help of the fabulous Barbara Bestor, this work will live on to be enjoyed for many more decades- a great example of the passion and detail in small things, that can gave a great impact.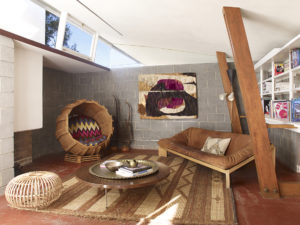 In Europe we explored Pierre Cardin's Maison Bulle, an exercise in living differently (not a straight line in over 800m2 of living space), and the Eileen Greys E-1027, arguably the prelude to Europen modernism, a house built from a love story with Bulgarian architect, Jean Badovici and that that Le Corbusier adored and usurped by painting, sometimes nude, on its walls. Strange fate that le Corbusier died swimming just offshore from where the house stands today.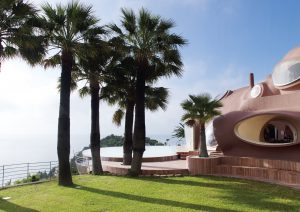 These houses are all special places, and the people that care for them are passionate lovers of architectural history. Loved this job. Love these peoples dedication. Respect.