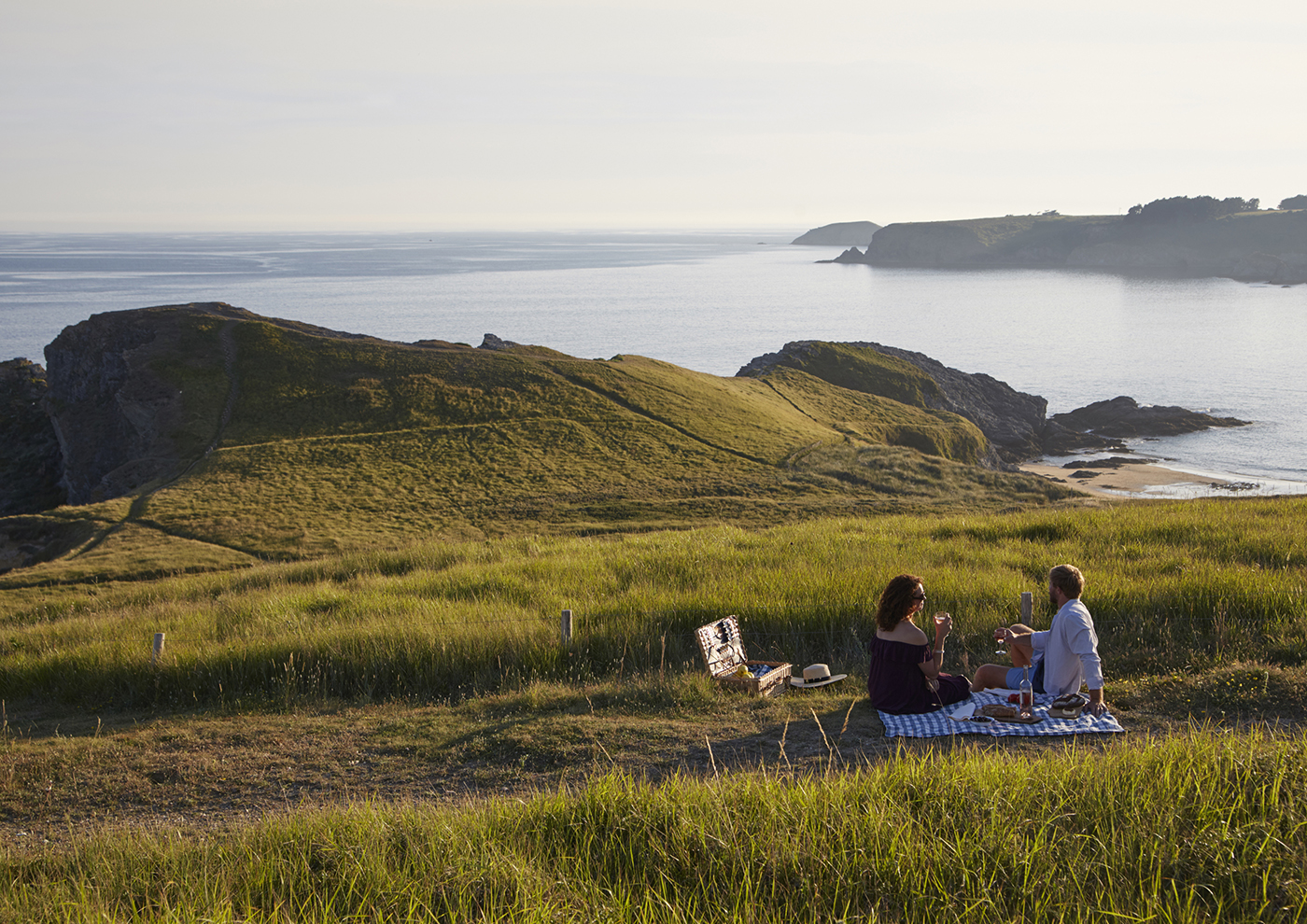 Brittany is a beautiful region in the France's west. I was excited to work with the Morbihan Tourism Committee for the creation a their strip of lifestyle images, for use in all media platforms.
Brittany suffers from an image problem. It has a reputation for being wet and uninteresting. The Morbihan Tourism Committee didn't just want landscape photos, they wanted life, people and characters that interact with this beautiful environment, so we staged the shots with people enjoying the landscape.
It was a priority to represent the variety activities that can be engaged in Brittany and specifically in the Morbihan region. The combination of activities, sports and people in the already beautiful landscape represented the full potential that Brittany has to offer.
At Morbihan Tourism Committee we worked with Armelle Jouan, Press Manager and Bénédicte Leman, Communication Manager.
Three main themes influenced our shot choice.
1) Activities by the sea: surfing, sailing, have a drink/picnic on the beach…
2) Activities in the countryside. Brittany isn't only about the ocean… it's interior landscape is just as diverse and varied as the coast.
3) Made in Brittany: I cooperated with several local producers to shoot several typically Breton products. The seafood is from the oyster farmer Jeff Quintin, based in La Trinité. The pancakes are made in "La Chaumière de Pomper", an excellent crêperie in Baden. For all the other local products, we worked with Laurence Du Tilly, who was responsible for the styling. The shooting for the local products took place at the "Délice Café", a splendid restaurant in Vannes.
I consciously avoided all clichés about Brittany. We wanted to show a Brittany that is modern, sophisticated and attractive to a world wide market.
A few of my images were selected for an advertising campaign promoting Morbihan in the Paris metro. Here are a few of them.